020636 Chemical in Food Deemed "Serious Problem"
June 29, 2002

HealthScoutNews - An international panel of health experts called a potentially cancerous chemical found in some fried and baked foods a "serious problem," but the experts stopped short of advising people to avoid eating these products until more research is available.

High concentrations of the substance, acrylamide, cause cancer in lab animals. However, there's no evidence yet that the same is true for people. Acrylamide, which causes DNA damage, is also present in a wide variety of other foods -- including meats, fruits, and vegetables -- and in substances such as cigarette smoke.

The panel, convened by the United Nations Food and Agriculture Organization and the World Health Organization, said acrylamide is as potent a tumor promoter as other toxic chemicals generated during cooking, like the aromatic hydrocarbons created by grilling meats at high temperatures. Yet because it crops up in much higher concentrations than those substances, officials said it might pose a much larger health threat.

"It's the first time that we have to deal with a substance that's possibly carcinogenic to humans" found in such high levels and in staple foods, said panel chairman Dr. Dieter Arnold, of the Federal Institute for Health Protection of Consumers and Veterinary Medicine in Berlin.

Although the group avoided warning people off specific foods, it did call for more research into the chemistry of acrylamide. Future studies should look at its mechanism of action in the body and patterns of cancer and consumption of acrylamide-rich products.

The U.S. Food and Drug Administration announced that it would "carefully analyze" the WHO report as it conducts its own investigation into the safety of acrylamide. At this point, however, "the data on acrylamide are not sufficient for FDA to make a final determination regarding the public health impact of these preliminary findings," the agency said in a statement.

The group was convened after several European food authorities announced this spring that they'd discovered elevated amounts of acrylamide in starchy fried and baked foods when cooked at temperatures above 120 Celsius, or roughly 250 degrees Fahrenheit.

Sweden was first, followed by Britain's Food Standards Agency and scientists in Norway and Switzerland. This week, a U.S. public health watchdog group announced that its tests also found high amounts of the substance in fast food french fries, potato chips and other snack products.

The group, the Center for Science in the Public Interest, cited one researcher who claimed that exposure to acrylamide in food may cause "several thousand cancers per year" in this country.

But Dr. Gil Ross, medical director of the American Council on Science and Health, a New York City- based public health group, dismissed that claim and scolded the WHO for needlessly stoking fears about acrylamide.

"People should not waste their time paying attention to this 'carcinogen of the week,'" said Ross. "It seems to me that with all of the horrendous problems in the world that the WHO should be concerned with, such as AIDS, malaria, TB, malnutrition, and tobacco, to devote so much attention to something that has been shown to be only a rodent carcinogen is a complete and utter waste of time and precious resources."

Ross acknowledged that acrylamide, like many other chemicals in food, has been shown to have toxic effects in rodents. "The minute quantities in food are not likely to have an effect on health, for good or ill," he said.

Ultimately, he added, the best advice for consumers is what the WHO also recommends: Eat a healthy diet, rich in fruits and vegetables and low in calories to avoid obesity.

Jeff Nedelman, a spokesman for the Snack Food Association, in Alexandria, Va., commended the WHO panel for its call for more study of the issue. And he criticized the events leading up to the review as "science by press release."

The snack industry group's own scientists believe acrylamide may be present in up to 90 percent of the world's food supply, Nedelman said, since mankind's first barbecue 360,000 years ago. But "we don't know what it means," he added. "This is going to take a couple of years" to sort out.

In the meantime, Nedelman said, people should feel safe eating moderate amounts of snack foods as part of a broad diet.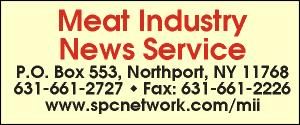 E-mail: sflanagan@sprintmail.com