020606 Farmland Files for Bankruptcy
June 1, 2002

Kansas City, MO - Farmland Industries Inc. announced that it was unable to reach terms with Smithfield Foods on a buyout offer and had filed for Chapter 11 bankruptcy protection.

The nation's largest farmer-owned cooperative said it will maintain its current operations through the reorganization but will cut its work force.

"This was a difficult decision for us," president and chief executive officer Robert B. Terry said. "We fought to pull ourselves through this time of tight liquidity. Regrettably, we were unable to overcome one significant challenge -- aggressive early redemption demands from our subordinated debt holders."

The cooperative's third quarter ended Friday, the same day a $10 million payment was due on a $500 million loan it received in February.

Smithfield, the world's largest hog producer and pork processor, had offered to buy all or part of Farmland to help it cover the loan payment. The offer was made in a letter Smithfield executive vice president Richard J.M. Poulson sent to Terry on Thursday.

Terry, speaking during a conference call with reporters late Friday, said Farmland pursued the offer with interest last night and throughout the day, but decided it didn't present a viable alternative to its filing.

"Ultimately we were unable to come to an agreement with Smithfield that would keep us from filing Chapter 11 bankruptcy," Terry said.

He would not describe how the negotiations broke down.

Smithfield released a statement saying it was "disappointing ... that the co-op's management chose the uncertainty of bankruptcy rather than explore the far more secure and valuable alternative that we proposed, which would have averted bankruptcy."

Although no price was specified in Thursday's offer, The Wall Street Journal said a deal for Farmland's pork and beef operations could be worth between $1 billion and $1.2 billion.

Smithfield, the nation's No. 1 pork processor, was rebuffed on May 16 when it tried to acquire Farmland's pork and beef operations. In Thursday's letter, Smithfield portrayed stark consequences if Farmland misses the debt payments to its banks.

"We believe, based on the unfortunate history of bankruptcy filings by agricultural cooperatives, that the hard-earned equity and interests of you farmer-owned members could be wiped out by a bankruptcy filing. Moreover, we are concerned that the bankruptcy of America's largest agricultural cooperative could jeopardize the developing economic recovery, damage the agribusiness sector and would be contrary to our national interest," the letter said.

Terry said the bankruptcy filing, which does not include several of Farmland's subsidiaries, would allow the company to operate with more stability than it has for the last several weeks.

He said the next step was to begin examining what Farmland's cost structure should be and how to operate more efficiently. The board of directors also would begin looking strategically at which direction the company should head.

"We intend to look at the entire operation," he said, but offered few specifics.

The effects of the recession on farming and a long-lasting drought in the nation's midsection have created financial problems for the Kansas City-based cooperative, which has seen mounting losses.

The company lost $90 million in the fiscal year ending last Aug. 31, after a $29 million loss the year before. It recently reported a $49 million loss for its second quarter ended Feb. 28.

Farmland had brought up in its latest quarterly filing with the Securities and Exchange Commission the possibility that it could file for Chapter 11 bankruptcy protection.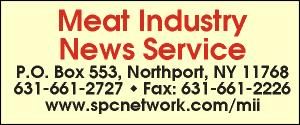 E-mail: sflanagan@sprintmail.com