020502 Poultry Spat Hurts Russia Bid to Ease U.S. Trade Ties
May 4, 2002

Moscow - A bitter spat over Russian imports of U.S. poultry means Congress is unlikely to lift Soviet-era restrictions on trade with Russia ahead of a May summit in Moscow, the U.S. ambassador said.

Russia banned U.S. poultry meat imports on March 10 over health concerns and only partially lifted the ban 15 days ago after intense U.S. lobbying.

Russia is a lucrative market for poultry products, with a million tons of chicken and turkey meat worth $640 million exported from the United States to Russia last year.

U.S. ambassador Alexander Vershbow told a news conference that the dispute had hurt Moscow's case on Capitol Hill for lifting the 1974 Jackson- Vanick amendment, which punished the Soviet Union's refusal to allow Jewish emigration.

Moscow, a staunch supporter of the post-September 11 war against terrorism led by its erstwhile Cold War foe, has been pushing for an end to the trade bar and wants Washington to designate it as a market economy, further easing trade ties.

"Unfortunately the conduct of the Russian side in this whole poultry dispute has raised serious concerns in both houses of Congress, and raised the question whether now is the time to give Russia normal trading relations," Vershbow said.

"There are still problems, namely the lack of issuance of new import licenses to Russian companies, and I think for that reason it is now increasingly doubtful that Congress will be ready before the summit to take the necessary action on Jackson-Vanick," he said.

President Bush is to make his debut visit to Russia on May 23 for a three- day summit that will also include host President Vladimir Putin's home town, St. Petersburg.

FOWL PLAY

The dispute had threatened to cloud the summit until Moscow lifted its poultry meat ban -- originally imposed over concerns about antibiotics used in U.S. poultry production and salmonella -- on April 15.

Fourteen plants suspected of shipping poultry contaminated with salmonella bacteria remained banned, however, and poultry from Maine, Pennsylvania, Virginia and North Carolina are also prohibited due to concerns over the avian flu virus.

And Tuesday the row appeared to rumble on, with the Agriculture Ministry handing the U.S. embassy a list of demands and measures to be made effective from August 1. They include:

* better protection of certificates against forgery; obligatory veterinary control of products in ports

* demands the U.S. issue new licenses for all plants and farms supplying poultry to Russia and present Russia with a list of plants interested in exporting poultry to Russia

* exclusion of another poultry factory contaminated by salmonella

* a list of poultry-laden ships bound for Russia which left U.S. ports before the ban was imposed. Two suspect ships will be unloaded only after the U.S. provides the required information

The U.S. embassy was not immediately available for comment on the new list of demands.

U.S. officials have previously strongly denied any breach of Russian sanitary standards and said the poultry ban was designed to protect domestic producers at the expense of U.S. exporters.

Vershbow said a separate but related issue on classifying Russia as a market economy was due this summer. The designation would mark a key stage in Moscow's campaign to join the World Trade Organization, a major plank of Putin's economic policy.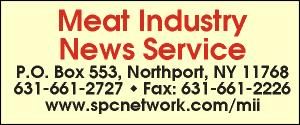 E-mail: sflanagan@sprintmail.com