020431 Farmland Reports Results Through 2Q
April 11, 2002

Kansas City, MO - Farmland Industries announced its financial results for the first six months of fiscal 2002 (Sept. 1, 2001 through Feb. 28, 2002). Citing continued adverse market conditions for nitrogen fertilizers, the company reported a loss from continuing operations of $32.3 million, compared to a loss from continuing operations of $20.3 million in the same period the year prior.

Farmland President and CEO Bob Honse said, "We've significantly reduced debt, cut expenses and streamlined operations in the last 18 months. We were hopeful that a strong early spring season for fertilizer would complete our road to profitability. Instead, reduced demand for nitrogen fertilizers due to drought conditions in the wheat belt, coupled with already depressed selling prices, led to significant losses in Crop Production. This offset tremendous performance in the Meat businesses, as well as improved year-to-date performance in the Petroleum, Feed and Grain segments."

Earnings in Refrigerated Foods doubled compared to the same period the year prior, to $33.6 million, as Farmland continued to grow its Proud to be farmer owned branded pork and beef businesses.

Strong refining margins in September, combined with a one-time gain resulting from the sale of its ownership interest in Country Energy, a petroleum marketing joint venture, fueled an increase in the Petroleum segment in the first quarter, which was partially offset by 2nd quarter's higher crude oil prices. Significant losses in the Crop Production businesses due to drought conditions in the wheat belt that hampered demand, coupled with lower selling prices for nitrogen fertilizer, led to a loss of $78 million in that segment.

As Farmland manages through adverse market conditions in nitrogen fertilizer operations, the company placed its Lawrence, Kan., nitrogen fertilizer plant on standby operational status earlier this year and last month reduced the workforce at its Pollock, La., plant, which also remains idle. Production has been curtailed at all of the company's domestic nitrogen fertilizer plants except the new Coffeyville, Kan., facility, which enjoys a low variable cost of production using petroleum coke instead of domestic natural gas as a feedstock in the production of ammonia.

Honse said, "In the last few years, the fundamentals of the fertilizer industry have shifted dramatically. We are looking at strategies designed to provide greater earnings stability in this segment."

Farmland's sales through the 2nd quarter were $3.4 billion, down from $4.7 billion in the first half of 2001. This is primarily due to the company's grain sales being transferred to ADM-Farmland Inc., a grain marketing partnership formed last year with Archer Daniels Midland Co. International grain trading losses of $14.2 million were reported under discontinued operations.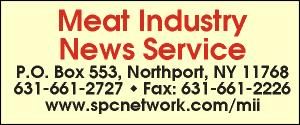 E-mail: sflanagan@sprintmail.com