020402 Consumer Group Introduces New Safety Seal
April 2, 2002

Washington - A national safety group has launched a new seal that it says will help consumers to identify companies committed to selling safe products.

The seal comes from Safer America for Everyone (SAFE), a group started by Ann Brown, a former head of the federal Consumer Products Safety Commission. Brown said that her organization will grant the seal to product makers in exchange for close monitoring of the company's design practices and safety testing.

Some 23,000 Americans die each year and 31 million are injured in product-related events, according to SAFE.

The seal is different from others like the Good Housekeeping Seal of Approval. Qualifying companies--but not individual products--will be able to use SAFE's seal in their marketing and advertising materials. SAFE in turn will monitor the company's efforts to educate consumers about product safety, perform safety testing and respond swiftly to consumer complaints or product recalls.

"They should know that we will look carefully at their safety record before we accept them as members," Brown said. "And we will not hesitate to drop a company that does not live up to our high standards."

Brown said that SAFE will apply 10 principles to each company it evaluates for the seal. The group will look at companies' behavior during product recalls, their record in product-related lawsuits, and whether they have ever been fined for skirting regulations.

"We're not saying that a company will never have a recall, but how they react" when one is ordered will be considered, Brown said.

The group does not have uniform standards for its evaluations, but instead will consider a company's performance on a "case by case basis," she said.

Twenty-two companies, including McDonald's Corp. and Burger King, have already signed on as members. The restaurant chains distribute millions of entertainment-related toys each year as a means of marketing fast food to children. Firms displayed the advanced computer technology they now use to design toys with minimal choking risk for infants and toddlers.

The seal is also available to companies that manufacture safety-related products. They include an Oregon-based firm called SawStop that is preparing to market a line of table saws that stop in milliseconds when the blades contact human tissue.

Brown said that some companies are "not ready" to be accepted to bear the seal because of poor safety records or "recalcitrant" behavior in the face of recalls. But she also acknowledged that the seal could cause some confusion among shoppers.

The seal is now borne by toy retailing giant Toys R Us, though not by any of the major toy makers whose products Toys R Us sells across the country. Asked whether consumers shopping at an approved retailer like Toys R Us could be misled about a manufacturer's performance, Brown said, "we hadn't thought about that."

The group will soon begin promoting the seal in an attempt to get companies and shoppers to value it as a plus in the market. "We expect the seal to become an important mark for consumers. It will guide them to the kinds of companies that are concerned about their safety," Brown said.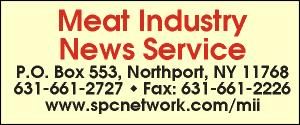 E-mail: sflanagan@sprintmail.com