020137 Tyson Pleads Not Guilty in Immigration Case
January 26, 2002

Chattanooga, TN - Tyson Foods Inc., the world's largest poultry processor, said it pleaded not guilty to all charges in an alleged conspiracy to violate U.S. immigration law by smuggling illegal immigrants into the country to work in its plants.

The U.S. Justice Department said in December that two Tyson executives and four former managers were indicted on the charges, which stemmed from a federal undercover investigation lasting nearly three years. The government claimed Tyson used illegal workers as a way to boost profits.

Tyson, which has denied the claims, on Thursday entered its not guilty plea during a hearing in Tennessee's U.S. District Court, Eastern District.

The charges stem from a federal sting operation in which government undercover agents provided 50 undocumented workers to fewer than five Tyson plants, Tyson said. It added that the government's indictment names only 15 workers hired at a single plant.

Tyson employs 120,000 people at 130 sites around the country.

"It's important to note that the individuals employed as a result of the undercover operation were treated exactly the same as all Tyson team members," Ken Kimbro, Tyson's senior vice president of human resources, said in a statement.

"The individuals were paid above the minimum wage and provided with full benefits, including health insurance. In addition, each of the plants covered is protected by a collective bargaining agreement."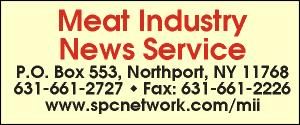 E-mail: sflanagan@sprintmail.com