020109 Japanese Take "Mad Cow" Protest to the Streets
January 7, 2002

Tokyo - Six cows have taken an early morning stroll through the centre of a southwestern Japanese city, delivering messages of defiance and appeals for help following Asia's first outbreak of "mad cow" disease.

The cows were spotted in several areas of downtown Kumamoto with slogans such as "We are safe" and "No BSE" spray-painted on their hides, local police said.

Others sported cries for help, including a direct appeal to Prime Minister Junichiro Koizumi"Koizumi, help."

The confirmation of Japan's first case of bovine spongiform encephalopathy (BSE) in September has shaken the agricultural and food industries, with consumers and farmers angry at what they say has been the government's clumsy handling of the outbreak.

The government said in November it would slaughter about 5,000 cows that had been fed meat-and-bone meal. The meal is suspected to have caused the outbreak of the brain-wasting disease.

The cows in Kumamoto were first reported by a pedestrian in a park near the city's old castle, a police official said.

"We received a report that there were cows in the park, which is most irregular... That's right in the middle of the city," the official said.

Authorities discovered four cows in the park and two elsewhere--one on the grounds of the Kumamoto district prosecutor's office and one near a museum.

The collared cows were sent to an agricultural research centre, where they will be looked after, police said.

According to Japanese law, abandoning cows, horses or pigs is punishable by a fine of up to 300,000 yen.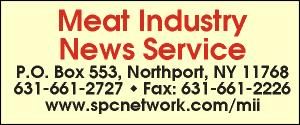 E-mail: sflanagan@sprintmail.com