011226 Recession Hits Hard; Food Costs Down
December 15, 2001

Washington - The nation's first recession in a decade rippled further through the economy in November, pushing the operating rate in U.S. industry down to the lowest level in 18 years.

But on the positive side, the economic weakness kept the lid on inflation with the Consumer Price Index showing no change last month as another big drop in energy prices helped offset higher costs for new cars.

A third report showed that businesses worked down their backlog of unsold goods at a record rate in October, a development that analysts said should set the stage for an economic rebound early next year.

Taken together, analysts said they believed the various statistics depicted an economy that may be emerging from a recession that officially began last March but has been battering the nation's manufacturing industries for nearly a year before that.

The Federal Reserve reported that output at the country's factories, mines and utilities tumbled 0.3 percent last month, the 13th drop in the past 14 months. But the decrease last month was far smaller than the 0.9 percent plunge in October, reflecting a big jump in auto output.

"Manufacturing remains in recession, but you have to stop falling before you can begin rising and maybe the decline has started to decelerate," said Joel Naroff, head of a Pennsylvania consulting firm.

The string of declines in industry output pushed the operating rate at the nation's factories, mines and utilities down to 74.7 percent in November, the weakest pace since May 1983, when the country was climbing out of its worst recession since the Great Depression.

A separate report showed that businesses were able to reduce their backlog of unsold inventories by a record 1.4 percent in October.

Economists said this sharp drop in inventories will help set the stage for a rebound in production and economic recovery in the moths ahead.

"I do think we are starting to see glimmers that the worst is behind us," said Bill Cheney, chief economist at John Hancock Financial Services in Boston.

The Labor Department reported that consumer prices were flat in November after having fallen by 0.3 percent in October, indicating that the recession is at least keeping inflation at bay.

So far this year, inflation at the consumer level is rising at an annual rate of just 1.9 percent, far below last year's 3.4 percent gain.

Thousands of job layoffs and an unemployment rate that is now at a six-year-high of 5.9 percent have dampened wage demands while retailers have been busy slashing prices to entice consumers to keep spending during hard times.

The good inflation performance last month reflected a 4.4 percent fall in energy prices, led by a 10.1 percent drop in gasoline prices.

The Fed cut interest rates for an 11th time on Tuesday, pushing a key rate down to the lowest level in 40 years as it continued trying to halt the economic slide.

Analysts said the low inflation rates will give the Fed room to cut rates even further if necessary to guarantee a rebound in economic activity next year.

Food costs were also down last month, declining 0.1 percent as the cost of pork, vegetables and poultry all declined. But outside the volatile food and energy areas, the so-called core rate of inflation took a big jump in November, rising by 0.4 percent, the biggest increase since January 1996.

However, analysts noted that much of the cost pressures came in two areas: a 3.9 percent surge in tobacco prices, reflecting ongoing court settlement costs, and a 0.6 percent rise in new car costs, the biggest one-month increase in more than a decade.

But Melanie Jani, an economist at Salomon Smith Barney, said that the car price increase reflected an inability of government statistics to properly account for the big incentives dealers are offering to get shoppers back into showrooms following the September terrorist attacks.

In most other areas, prices were well behaved. The cost of airline tickets tumbled by 2.7 percent in November, the biggest decline in more than a year, as the airline industry continued to struggle to rebuild its customer base following the September attacks.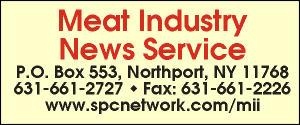 E-mail: sflanagan@sprintmail.com