011202 Islamic Plant in North Dakota Plans to Expand
December 4, 2001

Harvey, ND - In its first year of operation, a plant that processes beef according to Islamic law is butchering about 20 cattle a week, with plans to expand.

Dakota Halal Processing Co. is marketing 27 cooked products and 24 raw-meat cuts. The plant, which opened in March, might eventually process elk and bison, and possibly some poultry products, said president and part-owner Adnan Aldayel.

The cattle are raised and slaughtered according to rules outlined in the Quran. They are fed grain-based feed only and are slaughtered by a Muslim butcher. A federal inspector monitors the process.

Aldayel, a native of Saudi Arabia, started the company out of frustration over his inability to get true halal meat. The former marine engineer and naval architect is a partner with members of the Central Dakota Cattle Association.

Aldayel owns 40% of the operation and ranchers own the rest. The cattle association supplies animals for the plant.

"We have (the cattle) from the time they are born until the time we process them and package them," Aldayel said.

Aldayel said the company sells its meat in California, Detroit, Minneapolis and Cedar Rapids, Iowa, as well as in hotels and steak houses in Saudi Arabia and Qatar.

"We're looking to cover the U.S., to be the largest processor of halal food in the U.S.," he said.

Dakota Halal also produces meat aimed at the non-Muslim market under the name Sheyenne Valley.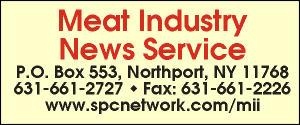 E-mail: sflanagan@sprintmail.com