011120 Slow-Smoked Barbeque Highlighted at Festival
November 12, 2001

Napa, CA - A purely American form of cooking slow-smoked barbecue will be the featured cuisine at this month's national opening of COPIA: The American Center for Wine, Food & the Arts, in Napa, California on November 18. Event coordinators turned to the Sultan of Smoke, Bob Kantor of Memphis Minnie's Barbecue in San Francisco, to cook nearly 2 1/2 tons of beef brisket and pork shoulder for the festival opening.

"Real slow-smoked barbecue is both a true American regional cuisine and an endangered species," according to Kantor. "We need to educate people on what true American Barbecue actually is. If not, people will throw red sauce on a piece of meat and think they have real barbecue."

Kantor will serve the crowd of 10,000 with his traditional slow-smoked meats which have become the rallying cry of ex-patriot Southerners and Texans in the Bay Area. He will try and use this unique opportunity to educate the general public about barbecue, which has lost all definition. Kantor, a California Culinary Academy-trained chef, will speak at Copia's Food Forum BBQ: What It is, and What it Ain't.

"Real Barbecue is not about sauce," says Kantor. "It's about seasonings, smoke and meat -- flavors which can only be developed over time and wood."

COPIA: The American Center for Wine, Food & the Arts in downtown Napa is opening a new $55 million architectural statement in the heart of the California Wine Country. COPIA will bring the general public and enthusiasts together with leading vintners, chefs and artists to experience and celebrate the synergy of culinary and cultural expression.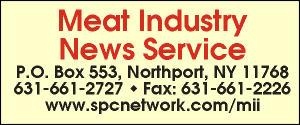 E-mail: sflanagan@sprintmail.com