011119 12 More Indicted in McDonald's Promotion Scam
November 12, 2001

Jacksonville, FL - Twelve more people have been indicted for plotting to defraud McDonald's Corp and its customers by manipulating the chain's promotional contests, U.S. prosecutors said.

That brings to 33 the number of people charged in the scheme to bilk the fast-food company of $20 million.

A superseding indictment filed in Jacksonville, Florida, charged two Florida residents and 10 others with conspiracy to commit mail fraud. If convicted, they each could face five years in prison and a $250,000 fine.

The original indictment this summer named 21 people in a plan to fix a number of the chain's games, including the popular "Who Wants to be a Millionaire" and "Monopoly" contests.

Prosecutors alleged that Jerome Jacobson, director of security for Simon Marketing Inc., embezzled more than $20 million worth of winning game pieces from his employer as far back as the late 1980s.

Los Angeles-based Simon Marketing was contracted by McDonald's to administer the games.

Jacobson allegedly distributed the winning game pieces to others who redeemed them or recruited friends, relatives and associates to represent themselves as legitimate winners of up to $1 million.

The U.S. Attorney's Office in central Florida said eight of the 33 defendants have pleaded guilty to a single count of conspiracy to commit mail fraud.

The FBI investigation -- dubbed "Final Answer" after the catch-phrase made popular by host Regis Philbin on the TV game show "Who Wants to be a Millionaire" -- looked into at least nine games alleged to have been fixed.

They were: "Monopoly Game at McDonald's"; "Hatch, Match and Win"; "When the USA Wins, You Win"; "The Deluxe Monopoly Game"; "The Monopoly and More Game at McDonald's"; "Disney's Masterpiece Collection Trivia Challenge at McDonald's"; "Who Wants to be a Millionaire Game"; "Win on the Spot"; and, "Pick Your Prize Monopoly."

The 12 new defendants named in the indictment are: Donald Hart, 64, of Atlanta, Georgia; Mark Schwartz, 44, of North Miami Beach, Florida; Jerome Pearl, 54, of North Lauderdale, Florida; Gary Pincus, 42, of Bettendorf, Iowa; William Mikey Thomas, 49, of Eclectic, Alabama; Darold Browning, 45, of Syracuse, Utah; John Henderson, 50, of Las Vegas, Nevada; Carl Maine, 48, of Dover, Delaware; Stanley Evosevich, 60, of Jamul, California; Eric Posnan, 52, of Jamison, Pennsylvania; Patrick Doran, 34, of Mahwah, New Jersey; and Joel Carl, 55, of Folly Beach, South Carolina.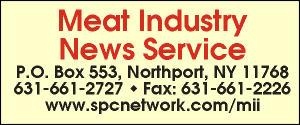 E-mail: sflanagan@sprintmail.com