011104 Chicken Kitchen Financial Performance
November 3, 2001

Miami, FL - Chicken Kitchen Corporation announced FYE 2001 and first quarter 2002 financial results. For FYE 2001, ending March 31, 2001, revenues increased $164,386 to $8,063,047, an increase of 2.1%. First quarter revenues increased $75,934 to $2,110,039. In each reporting period the food and beverage sales from company operations component of the total revenues decreased due to the sale and franchising of one of the company-owned units. Systemwide commissary food sales increased due to opening of additional franchised units. Franchise revenues increased $202,629 or 345% for the year, and 68% for the quarter on a prior year comparison basis.

The company had a working capital deficit of $(1,194,374) for FYE 2001 ending March 31, 2001 and ($1,167,244) for the first quarter 2002, ending June 30, 2001. The loss from operations decreased to ($387,856) from ($545,871) for FYE 2001 and from (86,651) to ($42,695) for the first quarter, on a period to period comparison basis. The net loss per common share was $(0.02) and $(0.0015) respectively for FYE 2001 and for the first quarter 2002.

Additionally, Chicken Kitchen Corporation announced the opening of the fifth franchised store this calendar year in Broward County, in Plantation, Florida, and in late August, another franchised unit opened in Boca Raton, Palm Beach County. These franchised stores are in addition to the existing franchises located in Broward County -- downtown Fort Lauderdale, Oakland Park, Hollywood, and Coral Springs.

In an effort to increase working capital and decrease corporate losses, Chicken Kitchen Corporation has continued its strategy to close under- performing units and to sell its company-owned restaurants to franchisees. As a result the Company now has three company-owned units, a decrease of two units from the corresponding period last FYE 2000.

There are currently a total of 15 restaurants open and operating in the Dade, Broward and Palm Beach counties, in South Florida, comprised of three company-owned units and 12 franchises.

In July 2000, the Company entered a settlement agreement for alleged breaches of a subscription agreement to convert preferred shares into restricted common stock, brought by preferred stockholders. The settlement required the Company to convert the preferred stock into 16,000,000 shares of Class A common stock, and further required the Company to pay the preferred stockholders $350,000, and issue a promissory note for $150,000 due one year after the closing. The promissory note is secured by 500,000 shares of the Company's Class A common stock owned by the Company's president. No dividends were due or paid on the converted preferred stock. For the year ended March 31, 2001, the Company paid $350,000 ($50,000 which was being held in escrow). The Company had provided $500,000 for the settlement of this matter and incurred $100,000 in legal fees during the year ended March 31, 2000 ($600,000 in the aggregate). In March 2001, the shares of preferred stock were converted into 16,000,000 shares of Class A common stock.

Founded in 1983, Chicken Kitchen Corporation operates retail food service restaurants under the Chicken Kitchen brand name that features marinated grilled chicken entrees, freshly prepared side orders and signature sauces. All chicken items, delivered fresh (never frozen), are marinated in the Company's proprietary blend of fruit juices, herbs, and spices and grilled to order in the Company's award winning open kitchen style restaurants. All of the Company's side dishes are prepared fresh daily in each restaurant, utilizing fresh and natural ingredients. Most of the menu items are designed to be low in fat, cholesterol and calories and prepared in accordance with the guidelines established by the American Heart Association. Chicken Kitchen combines the freshness and quality of grill cooking with convenience and value.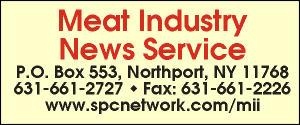 E-mail: sflanagan@sprintmail.com