011015 Corn Harvest Better Than Expected
October 13, 2001

Washington - Farmers are harvesting more corn, soybeans and other crops than expected, and the government says commodity prices are likely to drop as a result.

In its monthly survey of crop conditions, the Agriculture Department on Friday estimated the soybean harvest at a record high 2.9 billion bushels, up 3% from the September forecast and 5% above last year's production.

Corn production was estimated at 9.4 billion bushels, up 2% from the September forecast and 5% below last year's harvest.

Weather conditions were ideal in many areas of the South and Midwest last month, the department said. As a result, average soybean yields are expected to reach 39.2 bushels per acre, one bushel an acre more than expected in September. In Indiana, yields are hitting 49 bushels an acre.

The average price that farmers are paid for soybeans is expected to drop to about $4.30 per bushel, down from the $4.90 estimated last month. Last year, the average price was $4.55 per bushel.

The government, not farmers, would bear the brunt of that price drop. The government guarantees soybean growers a minimum return of $5.26 per bushel by providing subsidies when market prices are below that level.

The estimated corn price was lowered 5 cents to an average of $2.10 per bushel, still above the government's guarantee of $1.89 per bushel.

The corn and soybean harvest "is bigger than what the trade thought, but not as big as we were talking in the spring," said Don Roose, an analyst with U.S. Commodities Inc. "We're already at prices that are on the low side of the government estimates."

The lower crop prices benefit cattle, hog and poultry producers by holding down the cost of feed.

The cotton harvest is estimated at 20.1 million bales, slightly higher than the September forecast and 17% above last year's production.

USDA also is predicting significant increases in crops such as peanuts, canola -- which makes a popular vegetable oil -- and sorghum, which is used in animal feed. Peanut production is estimated at 3.9 billion pounds, 19% above last year.

Not every crop is doing so well, however.

The harvest of dry beans is expected to be down 27% to 1.9 billion pounds, the smallest production since 1988. Michigan, normally the nation's second leading producer after North Dakota, is having its worst harvest since 1936 because of a drought.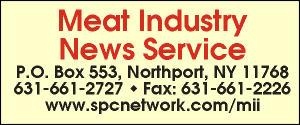 E-mail: sflanagan@sprintmail.com