011006 Burger King Workers Burn Feet
October 5, 2001

About a dozen Burger King marketing-department workers burned their feet when they walked over white-hot coals at a meeting intended to promote bonding.

One woman was taken to a hospital emergency room, and Burger King brought in a doctor to treat others whose feet were blistered. Some workers used wheelchairs the next day when they went to the airport to leave for another company retreat.

More than 100 employees at the Ocean Reef Club in Key Largo participated Wednesday in the firewalking, a ritual with origins in religions of the Far East.

The Burger King workers had to sign a waiver acknowledging they might get hurt. The injured employees suffered first- and second-degree burns.

Mildred Morse, a Burger King administrative assistant, was the most seriously hurt. She was released from Baptist Hospital on Thursday. ` `You're walking over hot coals, and something can happen," said Robert Kallen, owner of The Achievement Group, which ran the event. "The majority of the people get through it without a nick or a blister."

A certified instructor, Kallen has led thousands of participants over coals that can be as hot as 1,200 degrees.

Dana Frydman, vice president of product marketing for Burger King, was injured but had no regrets about the event she helped organize.

"It made you feel a sense of empowerment," Frydman said, "and that you can accomplish anything."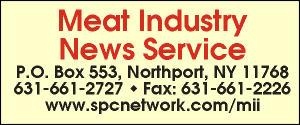 E-mail: sflanagan@sprintmail.com