010911 Japan to Tighten Cattle Feed Rules
September 18, 2001

Tokyo - Japan plans to ban the use of meat-and-bone meal (MBM) in feed products for cattle due to fears it may have caused the country's first suspected outbreak of "mad cow" disease, its agriculture minister said on Friday.

The agriculture ministry asked the domestic livestock industry not to use the animal protein feed for cattle in 1996 but is now backing that recommendation with the weight of law.

"We are considering revising regulations by the end of September to ban the use of meat-and-bone meal in feed products for cattle," Agriculture Minister Tsutomu Takebe told reporters.

The case of bovine spongiform encephalopathy, or mad cow disease, was made public on Monday after a Holstein dairy cow on a farm in Chiba near Tokyo tested positive.

The agriculture ministry has been investigating domestic plants producing compound feed for cattle to see if they are using MBM, while some 5,800 animal health experts have been deployed to check 4.5 million cows nationwide.

Japan's government maintains that its food safety standards are high, but it has been criticised at home and abroad for not legally banning the feeding of bone meal to cattle.

BSE is believed to be transmitted via infected meat-and-bone meal.

Earlier this year, Japan banned all cattle-related products from the European Union, but it had previously imported animal feedstuff, including MBM, from Britain and other EU nations.

Last year it imported about 55,000 tonnes of meat-and-bone meal from Denmark and Italy, which have since suffered outbreaks, although Japanese officials said these products would have been heat-treated before being used.

Japan imported 184,000 tonnes of MBM in 2000, the latest year for which data are available.

Nosan Corp , one of the major compound feed producers, said in a statement that it would voluntarily stop using MBM in all its animal feed products until the cause of the infection was discovered.

Nosan stopped using MBM in its compound feed products for cattle in 1990 and has since used MBM only in feed products for swine and poultry, the statement said.

Nosan's animal feed sales totalled 2,078,000 tonnes in the fiscal 2000/2001 year that ended in March. The sales included 1,090,000 tonnes for poultry, 638,000 tonnes for swine and 320,000 tonnes for cattle.

Given that the disease has an incubation period of between 2 and 8 years, the 5-year-old cow could have been infected some time ago, possibly by British MBM imports, which Japan only banned in 1996.

The ministry said the infected cow was born on a farm on Hokkaido island in 1996, the country's main cattle-breeding area, and was moved to the Chiba farm in 1998.

The remains of the slaughtered cow are to be sent to Britain for further tests to confirm the disease, but ministry officials said on Friday that disruption to air traffic since Tuesday's terror attacks in the United States had delayed this.

The two farms in Hokkaido and Chiba and feed suppliers for the two farms reported that they had not used MBM. The ministry's checks have so far confirmed that MBM had not been used by the farms or suppliers, officials said.

The Hokkaido dairy farm closed for business in December last year. The farmer had reportedly been breeding 18 cows at the time the Hokkaido government checked the farm in 1997.

The Hokkaido dairy farmer had bred a total of 74 cows, excluding the one suspected of having BSE, in the 5 years from when that cow was born in March 1996, according to a ministry survey.

Of the 74 cows, 72 were sold to traders in Hokkaido and other areas. One died at the farm and another was put down after it was injured, according to the survey. The ministry is now tracing the 72 cows.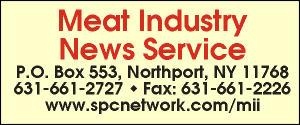 E-mail: sflanagan@sprintmail.com