010908 Wholesale Prices Rise 0.4%
September 14, 2001

Washington - Wholesales prices jumped by 0.4% in August as the costs of gasoline and other energy products posted sharp increases, the government reported.

The larger-than-expected advance in the Labor Department's producer price index, which measures price pressures before they reach store shelves, came after wholesale inflation had registered its best performance in eight years, with prices plunging by 0.9% in July.

Many economists had predicted wholesale prices would rise by 0.2 in August.

However, the core rate of inflation - which excludes volatile energy and food prices - fell by 0.1%. That was the first decline since February and a better showing than many analysts were expecting. In July, the core rate rose 0.2%.

In an effort to avert a recession, the Federal Reserve has slashed interest rates seven times this year. One reason the Fed has been able to act so aggressively is because inflation has remained contained.

In the wake of attacks on the World Trade Center and the Pentagon, which have shaken an already weakened U.S. economy, some economists expect the central bank to cut rates again before its next scheduled meeting Oct. 2.

Another report showed that consumer spending, the lifeblood of the economy, is still holding up.

The Commerce Department reported sales at the nation's retailers rose by 0.3% in August and July's sales were revised from flat to show a 0.2% increase.

Economists, however, worry that the attacks on the country could hurt already sagging consumer confidence and could lead consumers to sharply cutting their spending, a scenario that could push the economy over the edge.

Even with August's jump in producer prices, inflation has been largely well-contained this year.

For the first eight months of this year, wholesales prices rose at an annual rate of 1.0%, compared with a 3.1% advance for the same period last year. The core rate increased at a rate of 1.4%, slightly faster than the 1.3% of a year ago.

The rise in wholesale prices in August was led by a 1.1% jump in energy costs, the biggest increase since April. That followed a sharp 5.8% drop in July.

Gasoline prices, which had been subdued through much of the summer, went up 8.7%. But a day after the attacks in New York and Washington, gas prices tumbled in many parts of the nation as government officials threatened action against price gougers and sought to reassure motorists of adequate supplies.

Prices for liquefied petroleum gas, such as propane, rose 6.5% in August, the biggest advance since January. Home-heating-oil prices increased 0.8%.

But costs of residential natural gas and electric power declined by 5.7% and 0.3%, respectively.

Food prices advanced by 0.9% in August, after dropping by 0.6% in July. Higher prices for chickens, fruits and vegetables swamped lower prices for beef, pork and dairy products.

Friday's report also showed that computer prices fell by a record 9.3%, overtaking the previous record decline in May 1997. The falling prices come as the yearlong economic slowdown has particularly sapped demand for computer and other-high tech equipment, which had played a key role in the economic boom.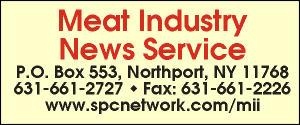 E-mail: sflanagan@sprintmail.com