010902 Famous Dave's Affirms Outlook For Q3
September 10, 2001

Minneapolis, MN - Barbecue restaurant operator Famous Dave's of America Inc. affirmed its earlier third-quarter revenue outlook of $23 million-$24 million and said its revenues would approach $90 million, in line with earlier forecasts.

Famous Dave's also said it will report earnings on a fully taxed basis starting in the third quarter, due to favorable business trends and financial performance.

The Minneapolis-based company also said it will reflect the full value of its roughly $4 million deferred tax asset, a change that will result in a one-time $4 million gain in the third quarter, or 36 cents per share. Excluding the gain, it expects fully taxed earnings per share will be 7 to 8 cents for the third quarter, and 22 to 24 cents for the fiscal year.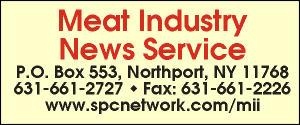 E-mail: sflanagan@sprintmail.com