010817 McDonald's Fast Food Just Got Faster
August 6, 2001

HealthScoutNews - McDonald's is looking to shear 15 seconds off its average 131-second wait by using the same technology that lets motorists zip through tollbooths on highways and bridges and get billed later.

Following a successful nine-store test in California, McDonald's approved a 400-plus restaurant expansion in the Chicago area using ExxonMobil's Speedpass, radio technology that transmits identification and security codes for later credit-card billing. That means the cost of your Big Mac and French fries will show up on your gas credit card.

"We're testing this new technology in Port Jefferson and Centereach," says Dean Sandbo, who co-owns five McDonald's on New York's Long Island. "We originally approached McDonald's, and then we approached [the state agency that runs] E-Z pass. And McDonald's has been handling it since then. We are currently in the middle of a test that began three weeks ago." On Long Island, McDonald's drive-through customers will be billed by the Metropolitan Transit Authority, the same agency that oversees motorists' toll accounts in New York.

"Basically, the customer drives up to the speaker, places the order, and when they pull around to the cashier window, there's a scanner that detects the E-Z pass," Sandbo says. "The crew person will ask the customer whether they want to use their pass, and if they want to, we punch in the dollar amount, the customer picks up the food and gets a receipt." The purchase is then charged to the customer's E-Z pass account.

Numerous studies have shown customers who use cashless payment methods tend to make larger purchases, but McDonald's says it doesn't know if customers will buy more shakes, burgers and fries.

"The primary reason we are testing the technology is to see if we can provide customers with an easy way to purchase food," says Steve Reiff, McDonald's Northeast division marketing director. "Obviously in our business, the fast food business, fast is critical to our customers. And we are trying to find ways to make it easier and faster to use our restaurant. We don't know yet if that will play out into more purchases. That's why we're testing it."

Customers may indeed purchase more if ExxonMobil's Speedpass is any indication.

"What we've found is that the customer becomes more loyal to the brand," says Jeanne Miller, a spokeswoman for ExxonMobil. "And as for convenience store purchases, those dollars have gone up. I don't know exactly how much, but we've seen about a 2.5 to 3% increase in purchases at our convenience stores from customers who are already using the pay-at-the-pump technology."

"For the Mobil brand, we see an average of one incremental purchasing visit per customer per month," she says.

But as any good nutritionist will tell you, too much fast food does not a healthy diet make.

"With fast food, you are typically getting more fats than you would with other choices, and it's not just the fatty foods. It's what you're missing," like fruits and vegetables or calcium from dairy products, says Janet Helm, a spokeswoman for the American Dietetic Association.

And did someone say Supersize it?

"What you're really talking about is 32 ounces of soda," Helm says. "It can be a lot of extra calories, and they are really empty nutrient calories."

"It all comes down to how much and how often you're eating fast foods. If you do eat fast foods once or twice a week, that's OK, but it really depends on the healthy food choices you make for the rest of the day," Helm says.

Sandbo says McDonald's offers lots of healthy alternatives, "such as our salads, which are made of very high-quality ingredients with a total lack of additives. And we also offer chicken fajitas, or our fruit- and-yogurt parfaits, or our grilled chicken salad. And now we are offering bottled water. I eat McDonald's every day, but I can always choose to eat something that's healthier."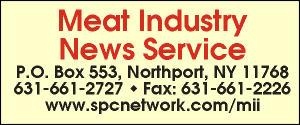 E-mail: sflanagan@sprintmail.com