010816 Judge Approves Tyson, IBP Settlement
August 6, 2001

Chicago/Wilmington, DE - Poultry giant Tyson Foods Inc.'s planned buyout of beef processor IBP Inc. got the final go-ahead, after a Delaware judge approved a modified settlement between the companies and shareholders claiming the deal should have been worth more.

The decision by Vice Chancellor Leo Strine of the Delaware Chancery Court paves the way for Springdale, Arkansas-based Tyson to proceed with its cash tender for IBP of Dakota Dunes, South Dakota, creating the largest U.S. meat company, with offerings in poultry, beef and pork. The tender offer ends at midnight Friday, Tyson said in a statement.

"This is the last hurdle for the company (Tyson) to complete the deal on time and it looks like the majority of the issues have been resolved," said Midwest Research food analyst Christine McCracken.

Strine in June forced Tyson to abide by its merger agreement after the company attempted to back out of the deal following a protracted bidding war that ousted pork producer Smithfield Foods Inc.

During a hearing earlier Friday, Strine refused to approve the settlement unless the companies revised it to preserve two federal lawsuits pending against them. The companies' original proposal offered to settle 14 consolidated state suits, and would have released the federal claims, filed in Delaware and South Dakota.

The state lawsuits alleged that IBP was not maximizing shareholder value in accepting the deal. IBP and Tyson agreed to pay $338,000 in legal fees to the attorneys representing those shareholders.

Tyson is expected to ask federal courts to dismiss the remaining suits. The South Dakota case alleges that IBP misled shareholders by withholding information that led to the restatement of IBP's earnings, sending its shares lower. The Delaware suit claims that Tyson's attempt to back out of the deal in March damaged investors who sold off IBP stock.

In a statement, Tyson said the modified terms were "satisfactory" and that it would go forward with its two-step, $30-a-share offer for slightly more than half of IBP's stock. The deal is still valued less than Tyson's original offer for IBP, which when announced in January, was worth about $3.2 billion.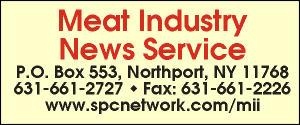 E-mail: sflanagan@sprintmail.com