010731 Corn Climbs on Crop Concerns
July 27, 2001

Chicago - Corn futures soared on the Chicago Board of Trade after new government data reflected a decline in crop conditions.

Wheat and soybeans fell.

A substantial reduction in corn crop conditions in the U.S. Department of Agriculture's weekly report caught market-watchers by surprise and prompted talk of lower national yields. Corn prices shot up nearly 3 percent.

Soybeans drifted lower on mixed news from the crop rating reports.

Wheat also retreated slightly. Investors showed concern about sluggish U.S. export sales.

Wheat for September delivery fell 1 cent to $2.82 1/2 a bushel; December corn rose 5 3/4 cents to $2.26 1/2 a bushel; December oats rose 3 1/2 cents to $1.39 1/2 a bushel; November soybeans fell 2 1/2 cents to $4.95 a bushel.

Beef futures finished mostly lower while pork futures advanced on the Chicago Mercantile Exchange.

August live cattle settled unchanged at 74.62 cents a pound; August feeder cattle fell .30 cent to 90.17 cents a pound; August lean hogs rose .58 cent to 68.05 cents a pound; August frozen pork bellies rose 1.48 cent to 93.60 cents a pound.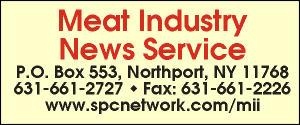 E-mail: sflanagan@sprintmail.com