010719 Anthrax Threatening Texas Cattle
July 14, 20

Dead deer, horses and cattle found in Val Verde, Uvalde and Edwards counties put ranchers on alert for the anthrax virus, but ranchers said that no Houston- area animals are at risk.

Rancher Gary Friedel said that he is watching his cattle closely on his ranch in Hockley. Friedel sells between 500 and 800 cattle every week.

"Anything that might jeopardize your business, you raise up and listen," Friedel.

The Texas Animal Health Commission said that anthrax is a bacteria sometimes used in biological warfare. It rapidly produces toxins that cause severe damage to the respiratory system and brain. Untreated patients usually die within days.

The bacteria are always present, but Texas Department of Health spokesman Dr. Alex Fisher said that heavy rains followed by excessive heat activated the bacteria.

Once the animals eat the infected grass, the symptoms come on quickly and include fever, staggering, convulsions and difficulty breathing.

"If they are in an endemic area, they need to take precautions and vaccinate their animals," Fisher said.

Anthrax can be spread by mosquitoes and biting flies, but health officials said that once the weather cools down the anthrax threat will dissipate.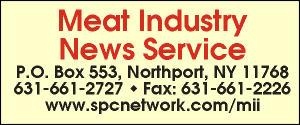 E-mail: sflanagan@sprintmail.com