010471 Hog Farms Under Fire in Carolinas
April 29, 2001

Legislators in the Carolinas are hoping for no new hog farms because of problems with waste. But some researchers said that the waste can be put to use, News 4 reports.

South Carolina Gov. Jim Hodges put a 15-day moratorium on any new hog farms. That was followed by bills being introduced in each chamber of the state General Assembly to establish an indefinite moratorium.

Then, the North Carolina House of Representatives passed a bill to extend a hog farm moratorium for two years.

Hodges said that a moratorium would "protect our farmers, our families and our communities."

The problem that many lawmakers have with hog farms is the waste and possible pollution that they produce.

But Clemson University researchers said that they have a new use for that waste.

John Chastain, of Clemson University, is using hog waste to fertilize trees.

"We need to recycle those nutrients and basically use them for something beneficial, Chastain said.

For years, farmers have used it on hay wheat, but using it on trees is a new idea.

"Their general response is: 'I didn't know I could use fertilizing these trees and enhance the growth,'" Chastain said.

Researchers said that hog waste is less likely to runoff of trees. Chastain said that the trees have deeper root systems than grasses.

Assistant professor Rockie English said that producing less runoff is a good thing, because hog farms can contribute to water pollution.

"Forty percent of the waters in the state don't meet the standards that we've set for them," English said.

So far, researchers said that they've found no contamination in a testing well below the trees and the trees are growing stronger.

English said that they have seen an increase between 11% and 34% in sellable wood volume per acre.

Researchers said that the fertilizer could really increase profits for tree farmers. They're also advocating hog waste to fertilize tree farms, not trees in other areas, especially near waterways.

Chastain told News 4 that the trees absorb some of the smell of the waste. But he advocates surrounding hog farms with tree farms to reduce the smell.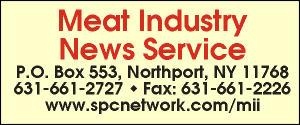 E-mail: sflanagan@sprintmail.com