001107 Don't Bake, Fry Thanksgiving Turkeys
November 4, 2000

Lakeland, FL - Forget oven-baked turkeys. This Thanksgiving, The Home Depot says, it's all about deep-fried turkeys.

Just pop a bird into one of Home Depot's deep fryers and, in less than an hour, a flavorful, juicy turkey will be ready for dinner. Not only is this easier and quicker than the traditional method, it frees your oven for preparation of other dishes.

"All you need for a great meal is a good size turkey, a bit of propane and, of course, a cooker from The Home Depot," says Jody Shiver, Inside Garden Associate and cooking expert at The Home Depot in Lakeland.

The basics:

Deep Fryer: Consider the 7-piece Bayou Classic, available at The Home Depot for $99. The fryer kit, which holds up to a 25-pound turkey, also may be used to fry other foods like fish or potatoes. You'll also need a tank of propane fuel and a meat thermometer.

Location: The best place to set up the fryer is outdoors on a level surface, such as grass. The fryer may be placed on concrete, but the oil used in cooking may cause stains. Never place a deep fryer on a wooden deck, as it may pose a fire risk.

Oil: Peanut oil, because of its high smoke point and good flavor, is recommended. Canola and safflower oils also work well.

Temperature: The oil should be maintained at 350 degrees Fahrenheit. It takes about three and a half minutes per pound to cook. The average 12-pound turkey may be cooked in less than an hour.

Common sense precautions: Because of the high cooking temperatures, remember to exercise caution and use such things as old shoes and long pants, safety goggles, gloves, aprons, tongs. It may be a good idea to have a fire extinguisher nearby.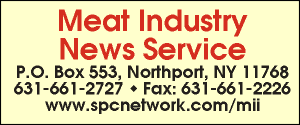 E-mail: sflanagan@sprintmail.com