000929 Euro Pushes McDonald's Stock Higher
September 23, 2000

Chicago, IL - McDonald's shares jumped higher as a strengthening euro raised investors' hopes that its stock might have bottomed out after currency concerns dragged it to a 21/2-year low last week.

Shares in the Oak Brook, Ill.-based restaurant company rose 4% in early trading before gains were shrunk by the selling mood that dragged most Wall Street stocks significantly lower.

On Friday, McDonald's stock was up 43.8 cents to close at $28.69 per share on the New York Stock Exchange.

Market-watchers said McDonald's, which has 13,500 international restaurants and relies heavily on European sales, was benefiting from central banks' move to support the euro as well as from investors' flight from slumping technology stocks.

Last week McDonald's stock tumbled to $26.38, low point of a nearly year- long slump since hitting an all-time of $49.56 last November.

While the company's outlook remains strong, some analysts say it may have bitten off more than it could chew by continuing to open an average of five restaurants a day this year, mostly abroad, despite slowing sales overseas.

McDonald's has been experimenting with new products and new outlets as it tries to retain its impressive growth record.

One of its international experiments - gourmet coffee shops, which it has been testing inside 50 McDonald's restaurants in Australia - may be coming to the United States soon.

Chief executive officer Jack Greenberg was quoted as saying McCafes will open in the U.S. starting next year.

Spokeswoman Anna Rozenich said Friday the company would offer no further details.

"We're always looking to expand our businesses, both in the U.S. and outside the U.S.," she said. "McCafe is one of many concepts that we are looking at."

A push on U.S. McCafes, which began in Melbourne in 1993, could be a challenge to Starbucks, which owns about half the 7,000 U.S. gourmet coffeehouses.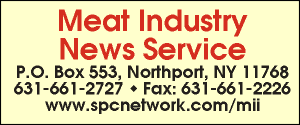 E-mail: sflanagan@sprintmail.com