000541 E. Coli Outbreak NOT Related to Meat
May 28, 2000

Toronto, Ontario - Police launched an investigation Friday into one of North America's worst E. coli outbreaks as residents of a small Ontario town buried the first of five people killed so far by the bacteria contaminating the local water supply.

The confluence of grief and finger-pointing came a day after Ontario provincial officials took control of the water supply in Walkerton, a farm town of 5,000 people some 90 miles west of Toronto where hundreds have been sickened since last week with the intestinal bacteria.

Five people have died and hundreds have been sickened in the E. coli outbreak, Canada's worst ever.

The investigation will focus in part on why the local Public Utility Commission did not immediately notify health authorities that water from town wells was contaminated.

Mayor David Thomson of the Brockton municipality, which includes Walkerton, said the general manager of the Public Utility Commission - which provides water and electricity to the town - has acknowledged that the commission was aware of the problem as early as May 18 but failed to notify local authorities.

Thomson said Thursday that the utility failed to tell his office or health authorities, even after a local health official issued a boil order for the water supply Sunday following reports from doctors of bloody diarrhea. The health officer said he had asked the utility commission three times if the water was clean, and was told it was.

Jim Kieffer, chairman of the utility commission, said utility workers may have been unaware of how dangerous E. coli could be.

Superintendent Richard Kotwa of the Ontario Provincial Police said a police investigation into the E. coli contamination began Friday with interviews of officials and gathering of documents.

"It's not a criminal investigation at this point. It could be later," Kotwa said.

Officials said Friday the crisis appeared to have peaked, with the number of people seeking medical treatment failing to increase and tests of water from dozens of sites around Walkerton testing free of E. coli contamination.

Steve Burns of B.M. Ross Engineering Consultants, who is helping the Ontario Environment Ministry investigate the contamination problem, said the boil order for tap water in the town would remain in effect for at least another week.

Ontario Premier Mike Harris visited Walkerton on Friday and told an outdoor news conference that "every aspect of this, from every level of government, will be looked at."

Harris left without answering a question yelled by Veronica Davidson, a Walkerton resident who said she wanted the premier to say exactly what would be done to fix the problem.

On Thursday, Thomson put the utility under the control of the Ontario Clean Water Agency, which will examine the water wells and recommend how to prevent any future problems.

In addition, Thomson said the chlorinating unit on one of the two main wells pumping water had been working only sporadically. He said a new unit that officials had ordered weeks earlier arrived last week and was installed over the weekend.

Officials suspect recent flooding caused by heavy rain may have contaminated the town's water supply with animal feces. Burns and environment ministry officials said the source also could been a construction site in the area.

According to Burns, 53 of 58 water samples from around Walkerton tested clear of E. coli. The five positive tests came from one building that he refused to identify, saying the owners of the property were notified.

In nearby Waterloo, Ontario, 12 people who recently visited Walkerton have complained of E. coli infection symptoms and one case has been confirmed as E. coli, said Bob Hart, manager of infection control for the Waterloo Community Health Department. Hart said none of the cases was serious.

At a ceremony Friday at the Sacred Heart Church in Walkerton, family and friends gathered for the funeral of Lenore Al, 66, a librarian who'd just retired with her husband, John.

"They were going to enjoy life together," said Beulah Turnbull, 64, a longtime friend. "She was an all-round nice person; she will certainly be in God's garden."

The first deaths were reported Wednesday - a baby and three adults, including Al. Another elderly victim died Thursday.

Doctors from around the region were converging on South Bruce-Grey Health Center to help the beleaguered staff.

"There are children in intensive care who are not getting better, they are getting worse," Dr. Douglas Matsell, a pediatric kidney specialist, said of patients airlifted to a hospital in London, Ontario. "I worry that there will be more deaths."

The contamination caused officials to close all five schools in the community, along with the daycare center.

The crisis has evoked memories of an E. coli poisoning from tainted hamburger meat at Jack-in-the-Box fast food restaurants in Washington state. The 1993 outbreak killed four people and sickened hundreds.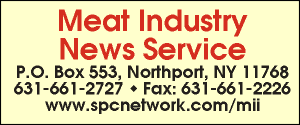 E-mail: sflanagan@sprintmail.com