000118 The Most Expensive Big Mac in the World?
January 13, 2000

Jerusalem - Israel's Big Mac hamburger is the most expensive in the world, thanks to an overvalued shekel and local food restrictions, price analysts said. According to the British weekly The Economist, McDonald's Israeli version of the Big Mac costs the shekel equivalent of $3.50 per sandwich compared with a base price of $2.44 in the United States.

Thus "the Israeli shekel is 43% overvalued" based on the higher cost of purchasing the same item compared with other countries, The Economist said.

The burger served in Tel Aviv or Jerusalem costs more than in Britain, Japan and the euro zone. While Israeli economists have railed for years at high interest rates that keep the shekel strong, some say that alone cannot explain the extra high price of two patties, special sauce, lettuce and cheese.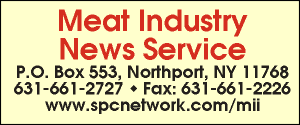 E-mail: sflanagan@sprintmail.com