000106 Missouri Sues to Block Smithfield-Murphy Deal
January 8, 2000

Nevada, MO - Missouri's attorney general said he sued to block pork producer Smithfield Foods Inc. from buying the Missouri operations of Murphy Family Farms, a North Carolina-based pork company that Smithfield has agreed to acquire.

In a statement, Attorney General Jeremiah Nixon said the acquisition would violate a Missouri law that prohibits corporate farming. He said he asked the Vernon County Circuit Court to grant a temporary restraining order and issue injunctions prohibiting Smithfield from acquiring Murphy's assets and facilities in Missouri.

A spokesman for Smithfield, VA-based Smithfield said he had not seen the lawsuit and could not comment.

"When we learned of this proposed acquisition, we asked Smithfield to explain how this purchase would not violate Missouri law," Nixon said in the statement.

"Their answers have not been satisfactory, and it is clear that if they are allowed to proceed, Smithfield will be breaking state law by engaging in farming in Missouri," Nixon said. "Therefore, we are asking the court to stop this acquisition."

Smithfield said in September it would buy Murphy, the second-largest U.S. hog producer, in a deal valued at $460 million that would double Smithfield's hog production capacity and speed industry consolidation.

Missouri law provides that no corporation other than a family farm corporation can farm or hold title to agricultural land. Nixon said Murphy Family Farms qualifies as a family farm corporation under Missouri law and has been allowed to operate swine production plants in Barton and Vernon counties.

However, Smithfield would be considered a corporation under Missouri law, Nixon said.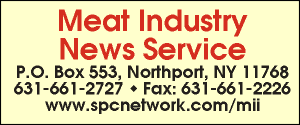 E-mail: sflanagan@sprintmail.com